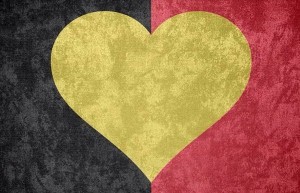 Many call it Europe's ugly duckling, and claim that its biggest advantage is that you can reach Paris, London or Amsterdam in less than two hours. Yet, this is the city we fell in love in and where we spent fantastic 11 years.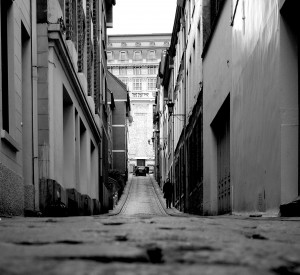 Yes, it is scruffy and disorganised. It is also architecturally challenged by the uncontrolled modernisation drive that swept away many historical buildings in the 60s and 70s – a process that gave rise a new word "brusselisation". It has no grand landmarks, no access to the sea, and the river that used to flow through it was covered in the late 19th century because it was hazardous to health. It is constantly torn by tensions between French-speaking Walloons and Dutch-speaking Flemings. The quality of services is reminiscent of the communist Poland. Public transport is more often late than on time, and if you try to cycle, all drivers seem on a mission to drive you over.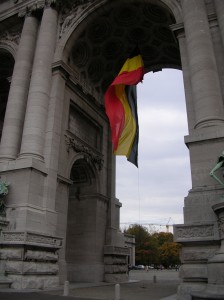 If you come here as a tourist, you may be bitterly disappointed. But if you give it a second chance and the benefit of the doubt, you will discover that it has plenty of hidden charms. The ones that you will not come across with a travel guide in your hand. Try to get lost in its inconspicuous, smelly streets and you may unexpectedly stumble upon an Art Nouveau marvel, a hipster shop or an atmospheric brocante. You will also be amazed by its diversity and contrasts. A vibrant African Matongé quarter is a few minutes walk from the EU district, with its glass and steel buildings. Walk another few hundred metres and you'll hit upon the posh boutiques of the Avenue Louise. A kaleidoscope of cultures, races and cuisines, it's a paradise for food lovers. You can start your day with a French croissant for breakfast, continue with a Lebanese pita for lunch and finish off with Thai for dinner. All that with Belgian beer and chocolates to go with.
Indigenous Brusselers talk of themselves as zinneke (mongrels), i.e. ethnic and cultural hybrids. This democratic, cosmopolitan and multicultural character of the city is symbolised by the Zinneke parade – a biennial artistic event, bringing together the different, multi-ethnic neighbourhoods of Brussels. It is by no coincidence that Brussels has been chosen as the home to the world's ever most idealistic integration project (and that Paul-Henri Spaak – one of the EU's founding fathers – was a Brusseler).
But the best thing about Brussels is its people – laid back, cheerful, unassuming. Perhaps not as orderly as their Dutch neighbours but at the same time more relaxed, bon vivant, flexible. Looked down by the French as lacking finesse (due to (in)famous baraques à frites or linguistic barbarisms such as septante and nonante) but at the same time fantastically unpretentious and self-ironic. Masters of black humour and surrealism in the spirit of René Magritte or Jacques Brel.
What other city would have enough self-distance to choose a tiny peeing boy as its symbol? What other city would laugh in the face of terror by posting the photos of their cats?
Brussels, we love you and we will be back!